Laksy is the main town in the Laksy Area on the Main Continent.
The city is actually flying high above the ground and can only be accessed via Laksy's Anchor or teleporters in other towns.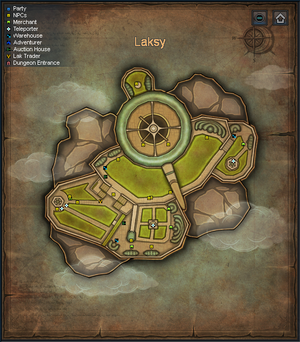 Click here for a list of quests.
Ad blocker interference detected!
Wikia is a free-to-use site that makes money from advertising. We have a modified experience for viewers using ad blockers

Wikia is not accessible if you've made further modifications. Remove the custom ad blocker rule(s) and the page will load as expected.